As a former Chief of Defense Staff on two separate occasions under different administrations and National Security Advisor, General Joseph Nunoo Mensah knows every trick in the book. How on earth would anyone want to get rid of such an individual with enormous experience?
The commissioned officer stormed the studios of Onua TV this morning and the topic of discussion pertained to his military career and involvement in politics and encounter with powerful figures in that profession. It was a sight to behold to see a soldier who worked with Ghana's first president Kwame Nkrumah appearing on Tv to share his experience.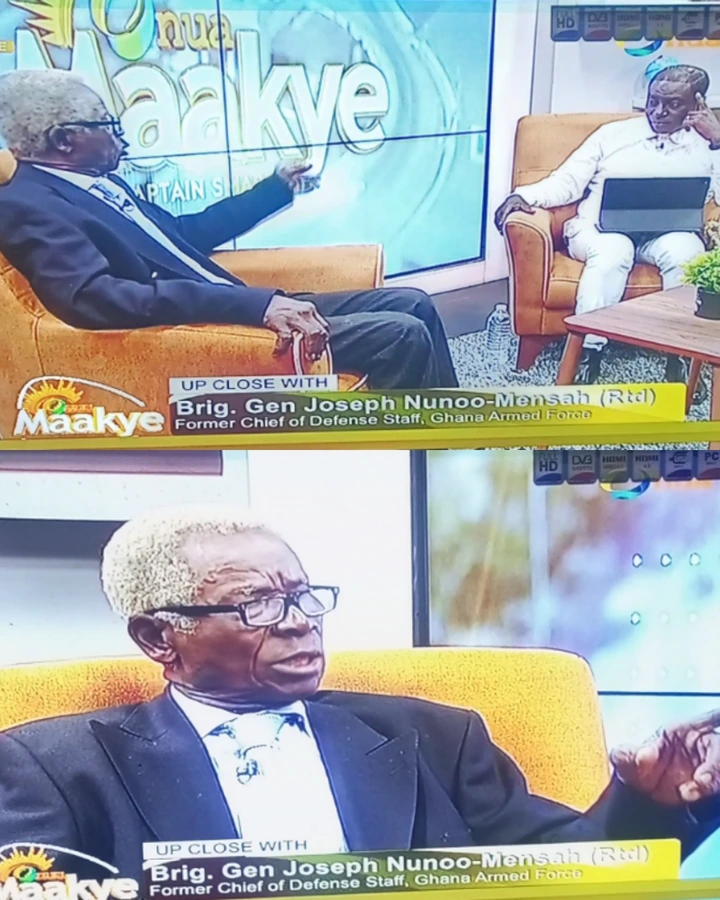 Talking about the first President, he described Nkrumah as a leader who really developed the country and further narrated his encounter with Ghana's current President whom he fell out with after choosing to support the political ambition of his fiercest political rival, Professor John Evans.
Captain Smart, the host diverted the conversation to the erstwhile administration of John Dramani Mahama who wants to return to power. The startling disclosure was made that at a point Jerry John Rawlings, the founding father of NDC refused to endorse Mahama as the running mate before the elections.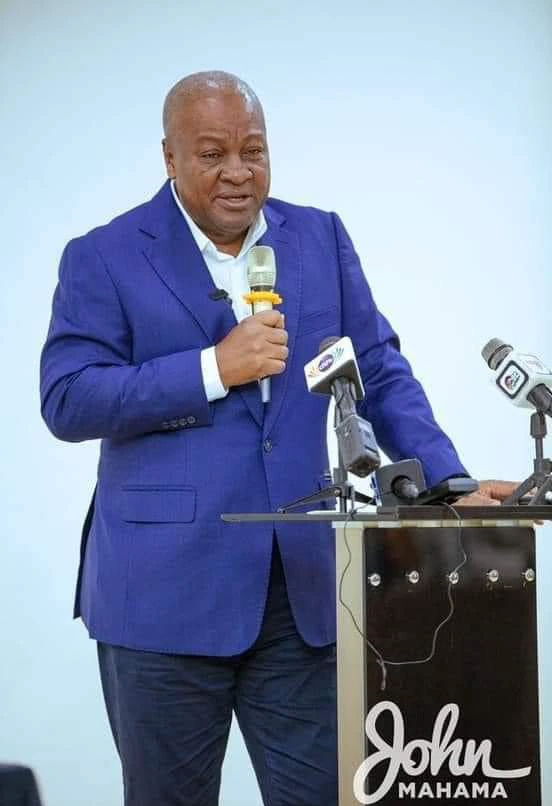 Out of desperation, Mahama came and pleaded with him to intercede on his behalf by convincing Rawlings. The rest is history as he emerged as the running mate and subsequently became the President.
Surprisingly, Mahama despised him together with people like Newman, Agyekum Mensah and they were relegated to the background. His position as National Security Advisor was taken from him.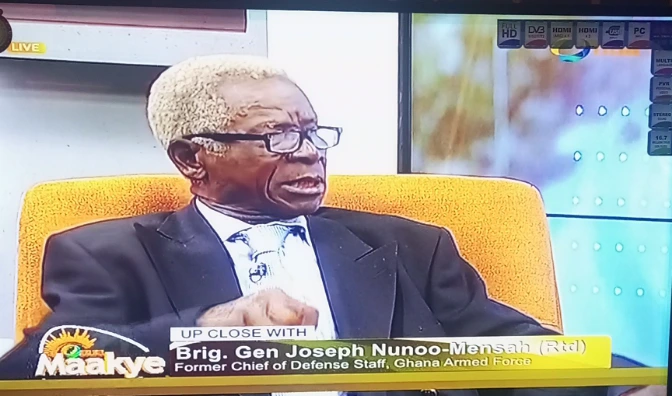 He concluded by saying "Politicians want favor and don't care about people. Mahama is not a sincere person and I can't trust him."