The member of parliament for Ningo Prampram constituency, Honorable Sam Nartey George has reacted to a trending picture of himself and his wife on social media.
The picture shows a sketched image of Sam George and his wife, Vera in their just ended 10th Anniversary of their marriage.
The artist of this picture is Ademola Kojo. He has been making similar funny posts about several celebrities and politicians. His aim is to make fun of it and gain attention on it.
Sam George's reactions have also caused stir on social media. According to him, the artist has declared war upon himself. He added that this cannot be to someone like him. He added that this cannot be done in Ojuelegba.
"Dear Dr Omane Boamah, your protégé has declared war! This must lead to a declaration of wanted, dead or alive, by the Stubborn Academy! You can't do this in Ojuelegba" he said.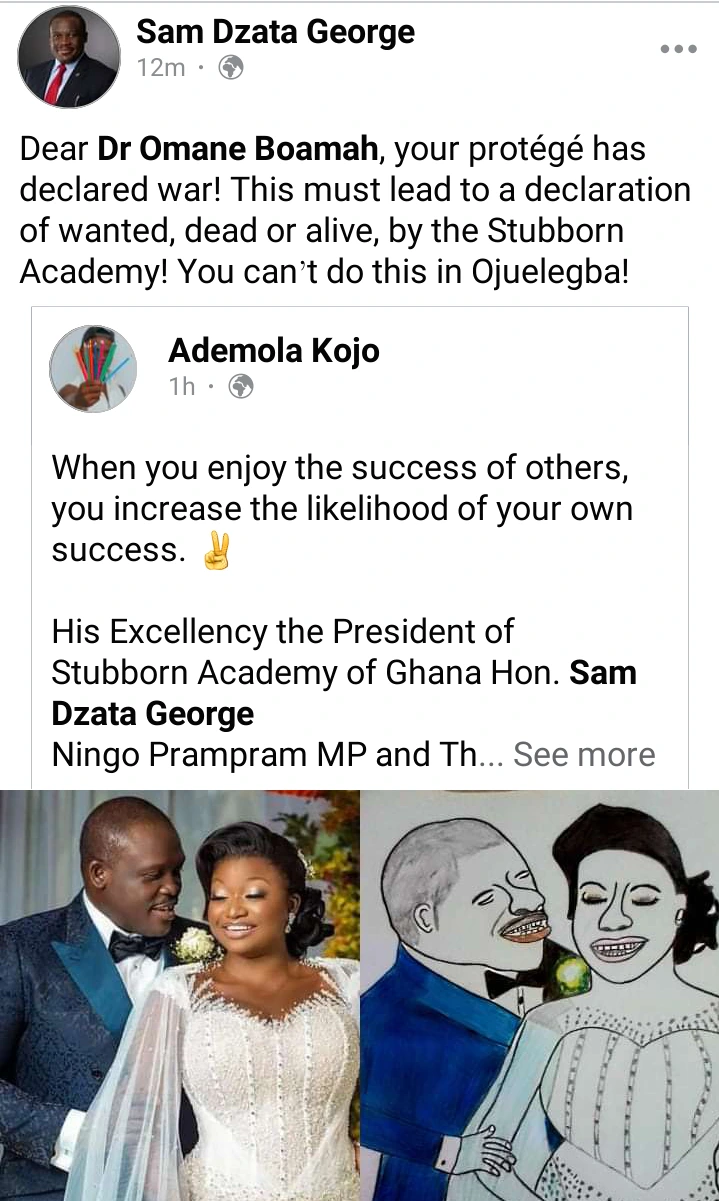 Sam George, over the weekends dropped some photos on social media to show his recent activity. This year happens to be the exact 10 years Sam George tied knot with his wife, Vera. They went to church once again to give thanks to God for wonderful years in marriage.
The dressing of the couple were on point as many Ghanaians heaped praises on them for staying together for the past years. It is through these pictures that Ademola Kojo got the opportunity to create a "funny" post from it. The artist, however congratulated Sam George and wished him the very best in the rest of his marital journey.
Below are some reactions on social media.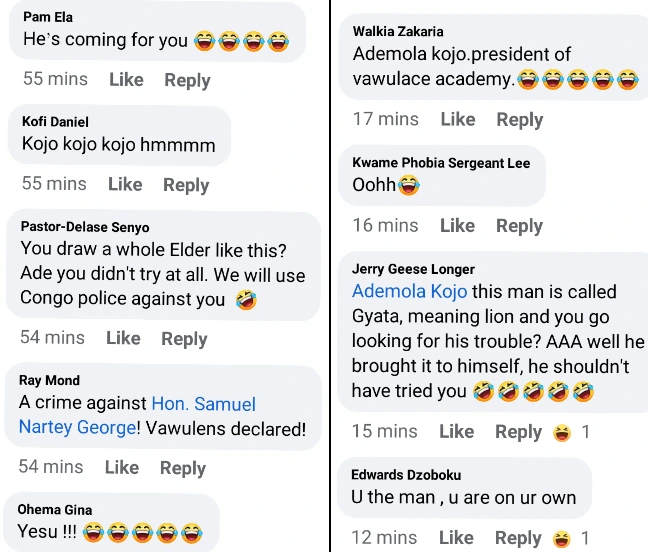 Most Ghanaians can't stop laughing after seeing this funny picture. They heaped praises on the artist and encouraged him to do similar project. Others revealed that the artist has messed with the wrong person
Tell us what you also think about this.